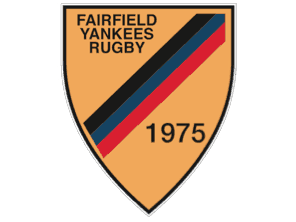 Fairfield Yankees
Based in Fairfield County, the Yankees practice in Fairfield and play home matches in the seaside town of Westport, Connecticut.
As former DIII National Champions, the Fairfield Yankees aim to compete consistently at the highest levels of play in their pursuit of success. Having won their division for the Empire GU, they will now compete in DII, aiming to prove themselves at the next level.
The Yankees currently field three XV's sides consisting of a Men's DII XV, Men's DIII XV, and Women's DIII XV and support a Men's, Women's, and Social Summer 7's program and are heavily involved in local youth rugby programs in the Fairfield County area.